CHAPTER OFFICERS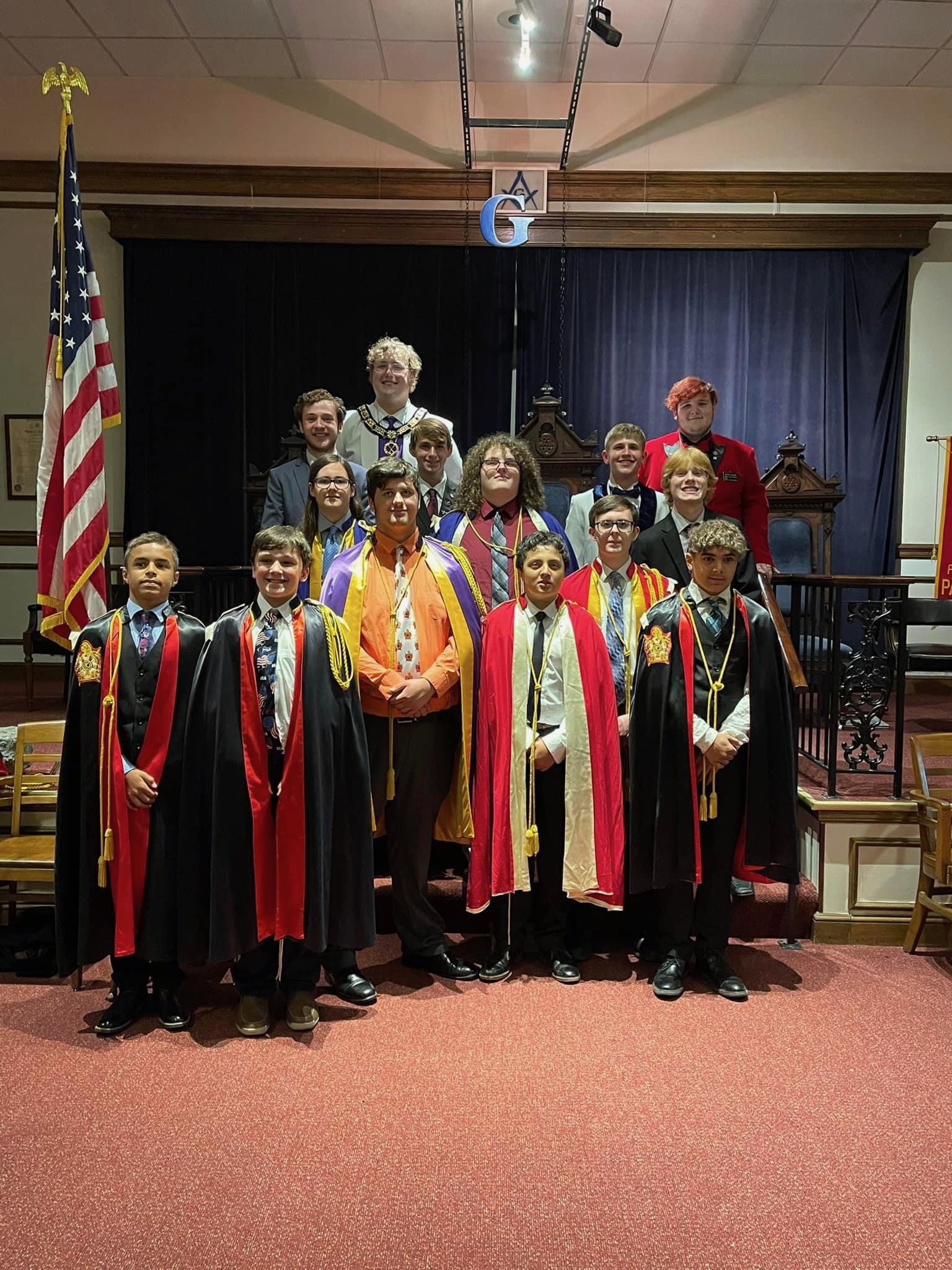 Chapters with enough DeMolay members share the workload by having members participate on committees (Athletics, Membership, Social, etc.) These committees help the Master Councilor plan and execute events for the Chapter.
There are three elected officers in a Chapter (Master Councilor, Senior Councilor, and Junior Councilor) who generally serve terms of 3, 4 or 6 months, depending on Chapter By-Laws. These officers are the leaders and pace-setters for the entire Chapter. Other Officers include: Senior Deacon, Junior Deacon, Senior Steward, Junior Steward, Chaplain, Almoner, Marshal, Standard Bearer, Orator, Sentinel, and 7 Preceptors. These positions are appointed by the Master Councilor. The offices of Scribe and Treasurer are appointed by the Advisory Council.
While the Master Councilor is the leader, the Senior Councilor is the "second in command." He is preparing to assume the responsibilities of the Master Councilor in the next term. He may also lead committees and will run meetings in the absence of the Master Councilor. The Junior Councilor is "third in command." His role is to help with the new members coming into the Chapter and may also lead committees. While each office has some unique responsibilities, they all work together to run the Chapter operations.